Back in the '80s, I wanted an Omnibot.  It was an RC robot with a tape deck in its chest that you could program to move around and talk.  Awesome.  I never got one.
But Karra's older brother Markus did.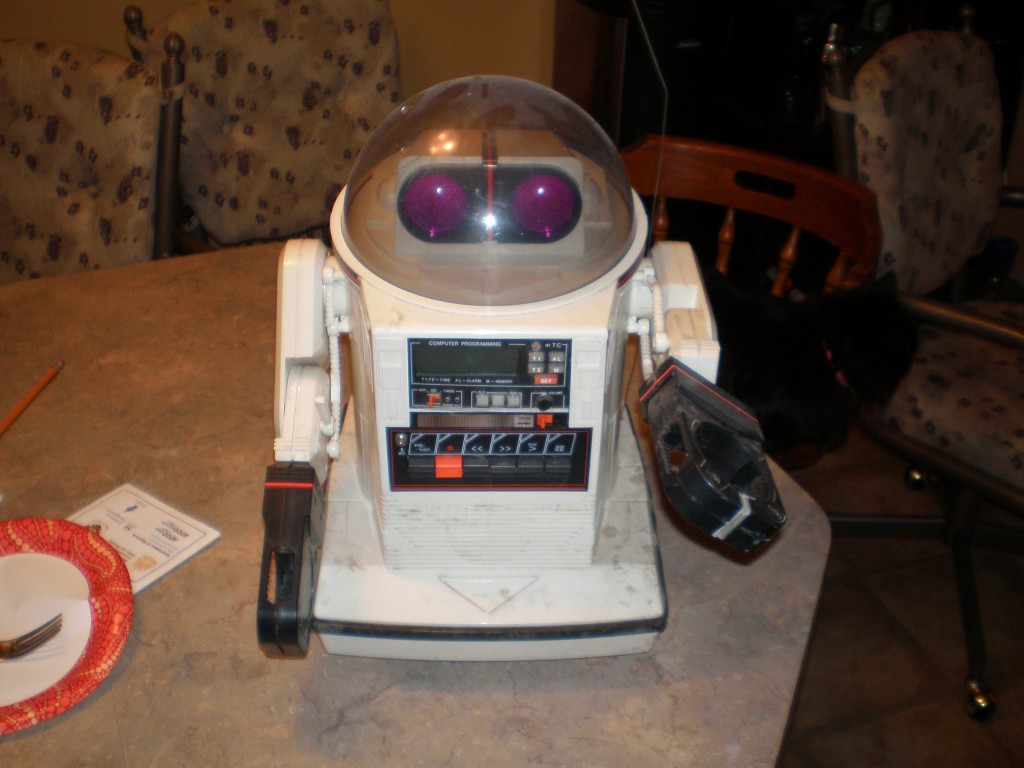 Now, Omni here hasn't had the best time during the past 25 years.  He's been living in a back corner of my in-law's basement or garage, getting grubby and being un-loved.  Fortunately, I got this little guy before he went into the garage sale.  I think I can rebuild him.  Better… stronger… faster.
I've never seen the six million dollar man.  But Robots are awesome.  So are tape decks.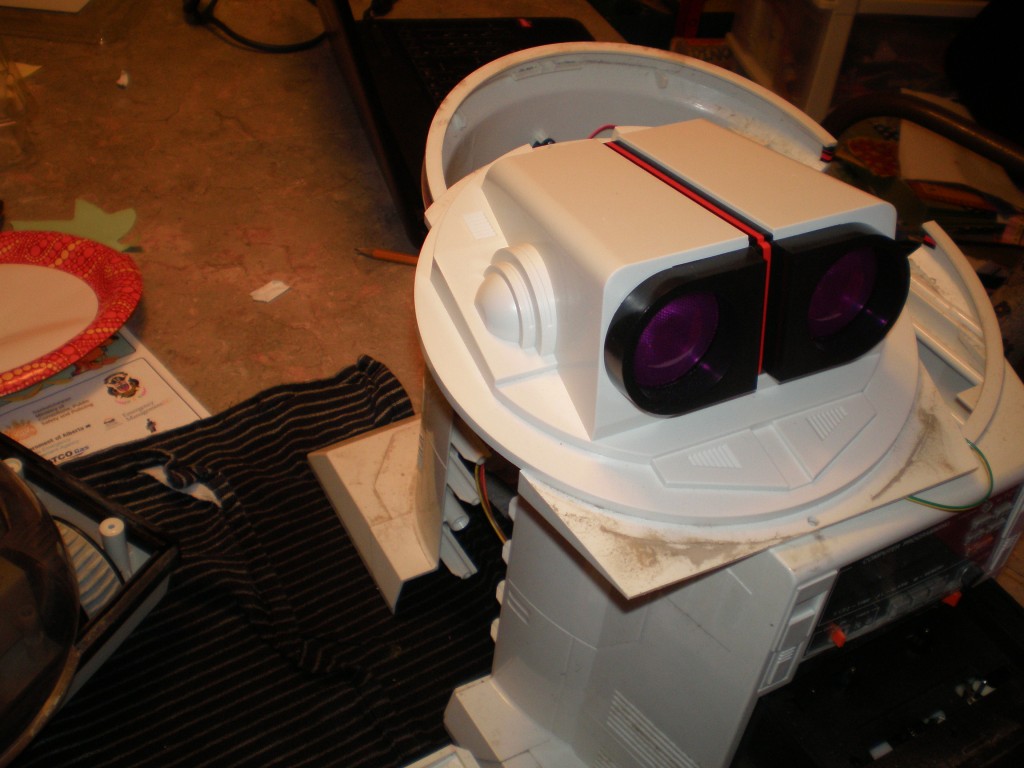 I'll be writing a step-by-step tear down log soon, but I've got a lot of pictures to comb through.